On Jun.15th, 2017, China Merchants Bank held a ceremony titled "I'm Grateful to Have You by My Side" at Shanghai International Convention Center for awarding trophies to the bank's most important "financial strategic clients". All important strategic clients of China Merchants Bank in Shanghai gathered together to witness this unforgettable moment. Mr. Wu Shao Jie, president of Juxin International Leasing Co., Ltd, attended the ceremony and received a trophy of Important Strategic Client.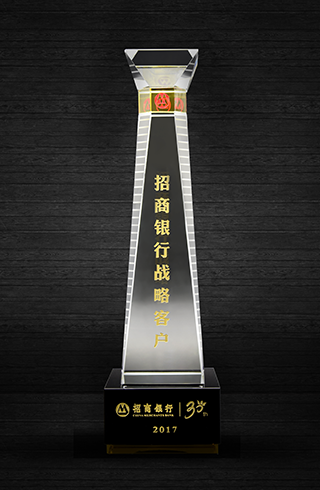 Juxin Leasing: Important Strategic Client of China Merchants Bank
2017 marks the 30th anniversary of China Merchants Bank. This awarding ceremony represents the gratitude and acknowledgement of China Merchants Bank to important partners that collaborated closely with the bank for a long time. Official from the head office of China Merchants Bank made a wonderful speech on the ceremony and deliverer grateful to all the clients for their long-term support and the contributions they made to the growth of China Merchants Bank. All guests attending the ceremony are from these important strategic clients selected by the head office and Shanghai Branch of China Merchants Bank. All of them are the most important clients that China Merchants Bank serves wholeheartedly. In the future, China Merchants Bank will provide clients with more professional, high-quality service by means of strategic cooperation.
Juxin Leasing is one of the most important cooperative clients of China Merchants Bank. The two parties have formed longstanding partnership. Since its inception, Juxin Leasing has established solid collaborative relations with China Merchants Bank in several aspects, e.g. factoring loan, project loan, syndicated loan, Asset-backed securitization and ultra short-term financing, and the two parties have become reliable partners with each other.
Juxin Leasing congratulates China Merchants Bank on its 30th anniversary and thanks China Merchants Bank for its great support and assistance. The establishment of strategic partnership will inevitably strengthen the future cooperation between the two parties and lay a solid foundation for business cooperation on a higher level. Juxin Leasing will continue to support the development of China Merchants Bank. The two parties will join hands to create a model of bank-enterprise cooperation inChinaand realize the great vision of win-win cooperation.