In order to greet the convening of 19th National Congress of the Communist Party of China and commemorate the 96th anniversary of CPC, recently, the Party Committee of Shanghai Xujiahui Center (Group) Co., Ltd. organized the theme activity named "My Film Party Lecture in 2017" and invited Party members of enterprises in the district. More than ten Party members of Juxin Leasing have been actively involved in the activity held at SFC Shanghai Film Studios (New Hengshan Store).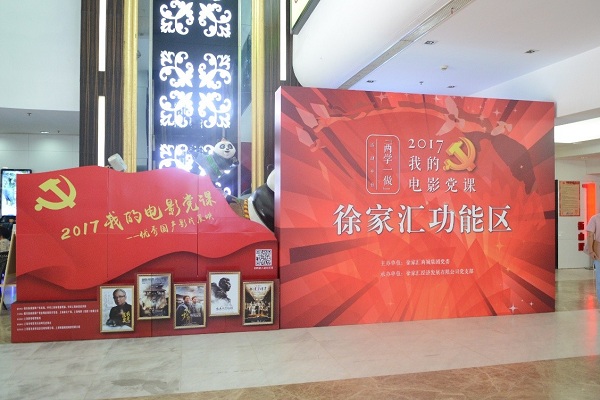 First, Fang Fang, the Vice Curator of the Chen Yun Memorial Hall, gave a lecture on the subject of Glorious Example of Party Spirit Cultivation to explain that Chen Yun played a key role in revolutionary career of more than 70 years in detail, and introduced his excellent "unswerving, persistent, people-oriented and practical and realistic" Party spirit based on concrete examples to call upon everyone to learn from predecessors and play an active role in the Party's construction.
After the Party lecture, nearly 500 Party members there watched the film Memorable Times that shows Party's founding history in Yan'an period, introduces the development of the Communist Party, and reveals the glorious history of CPC developing itself from a small and weak group into a big and strong Party.
Thanks to this theme lecture and learning, Party members of Juxin Leasing had a deeper understanding of the Party's history and admired the excellent quality and indomitable spirit of the proletarian revolutionaries of the older generation. With their touching simple and realistic acting style, they are role models who everyone should follow. We appreciated this kind of special theme activities that carry out ideological education by virtue of film, and expected to get involved in more activities like this to understand and learn the spirit of our predecessors in a more intuitive and profound way.