As the last information session was adjourned at Shanghai University of Finance and Economics on November 2, Juxin Leasing's four-day 2018 Campus Recruiment Fair ended successfully. With the campus recruitment theme of "fulfilling dreams and believing future", this event was held in East China University of Science and Technology, East China University of Political Science and Law, Shanghai Jiao Tong University and Shanghai University of Finance and Economics to recruit elites.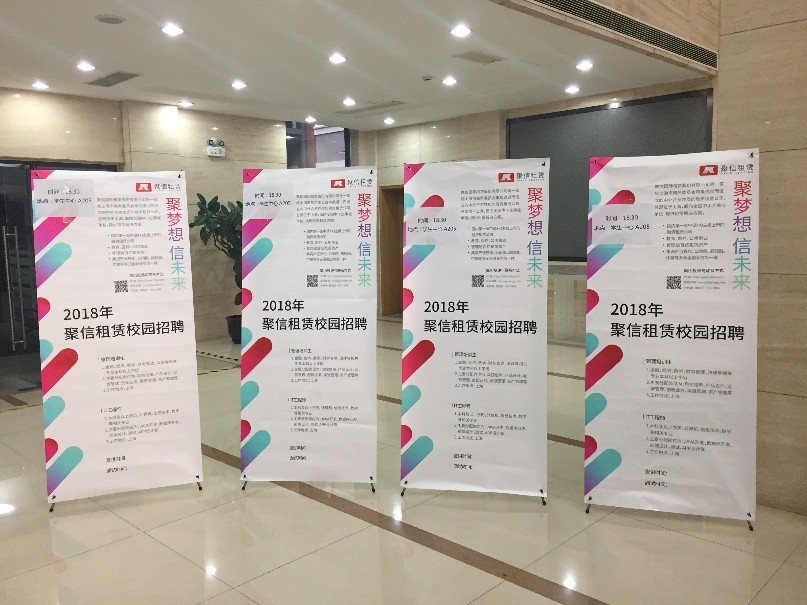 Roll Screen at the Campus Recruiment Fair Site
Juxin Leasing was well-prepared prior to the event, and carefully selected four well-known universities with professional advantages as the recruitment platforms based on the Company's operation and development need. As a famous domestic company specialized in financial leasing, Juxin Leasing renders diversified financial services to its clients. With the rapid business development, the Company needs an increasing number of talents. Besides, excellent professional law, IT, financial and inter-disciplinary talents, who join the Company, will invigorate the Company and provide it with strong assistance, so the outstanding talents from the four universities will create infinite possibilities for the Company's future development.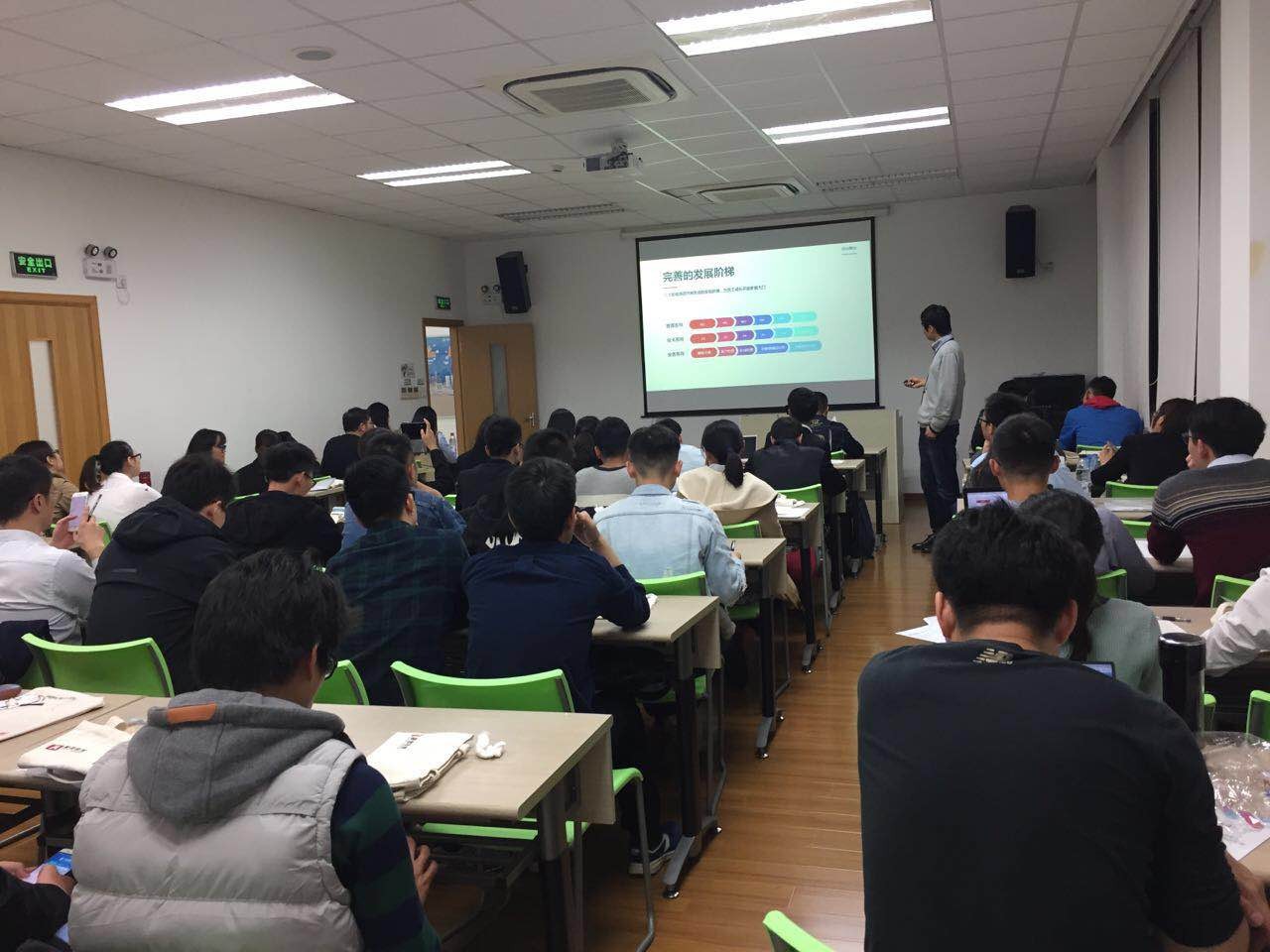 Information Session at Shanghai University of Finance and Economics
Numerous students were attracted to attend this Job Fair, where Juxin Leasing's campus recruitment team detailedly introduced the present situation and development prospect of financial leasing sector, comprehensively introduced the general development situation and corporate culture of Juxin Leasing and carefully answered students' questions about career planning, development space and benefits etc. Juxin Leasing was favored by students owing to its extremely competitive development platform and efficient talent training mechanism, so the Job Fair was in a vibrant atmosphere with frequent interactions.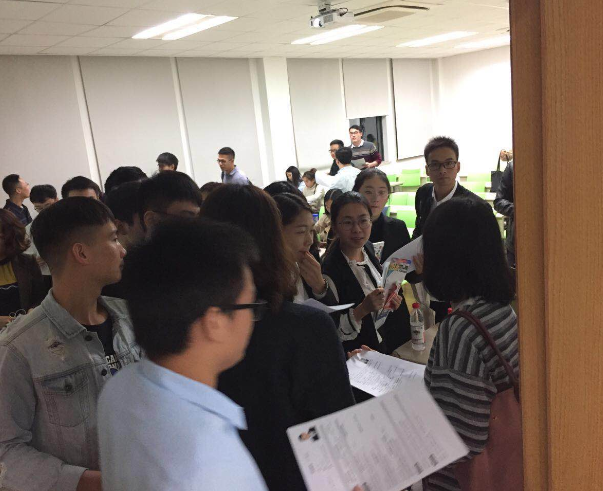 Interactive Questions and Answers Went on after the Information Session.
At this Recruiment Fair, the sincere and aggressive job-hunting attitude, rich specialized knowledge reserve and good professional quality shown by these students were highly praised by Juxin Leasing, which will select professionals meeting its development needs among those who submitted their resumes. According to the campus recruitment schedule, interviews are arranged in December. Then, Juxin Leasing will give offers after screening and those who successfully obtain such offers will become members of the Juxin family.