In order to facilitate healthy development of business and protect the lawful interests and rights of employees, Shanghai districts launched a new city-wide campaign for building harmonious labor relations in 2017 in line with the working targets in building harmonious employment relationship set by the Central Committee of the CCP and the State Council. Juxin Leasing actively engaged in the appraisal of Shanghai Qualified Enterprises in Harmonious Labor Relations and passed more than 70 metrics that were normative, constructive, developmental or perceived. Lately, Juxin Leasing was awarded the title "Shanghai Qualified Enterprise in Harmonious Labor Relations" jointly by Shanghai Municipal Human Resources and Social Security Bureau, Shanghai Municipal Federation of Trade Unions, Shanghai Enterprise Confederation/Shanghai Entrepreneur Association, and Shanghai Municipal Federation of Industry and Commerce.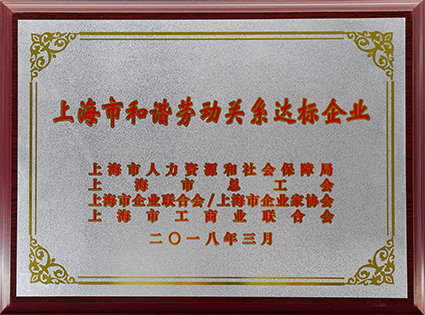 Plaque of honor awarded to Juxin Leasing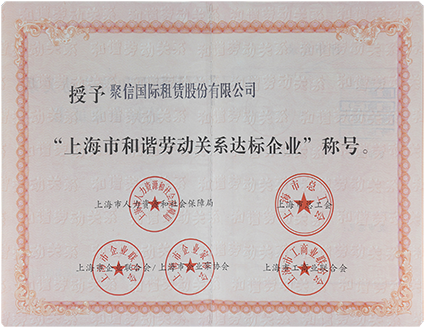 Certificate of honor awarded to Juxin Leasing
Harmonious labor relations are a prerequisite for sustainable, healthy development of an enterprise. Juxin Leasing has worked solidly to build harmonious labor relations along the way to enhance employees' senses of belonging and happiness for mutual benefits and win-win results between employer and employees, for example, through improving working conditions and benefit package.