Recently, Shanghai Contract Credit Promotion Association published the list of Shanghai Enterprises with Good Credit in Honoring Contracts during the year 2016-2017, and Juxin Leasing was on the list and was given the title of "Shanghai Enterprise with Good Credit in Honoring Contracts", as well as awarded certificate of contract credit rating of AAA during 2016-2017. It is the second time that Juxin Leasing won this honor after the previous selection year (2014-2015).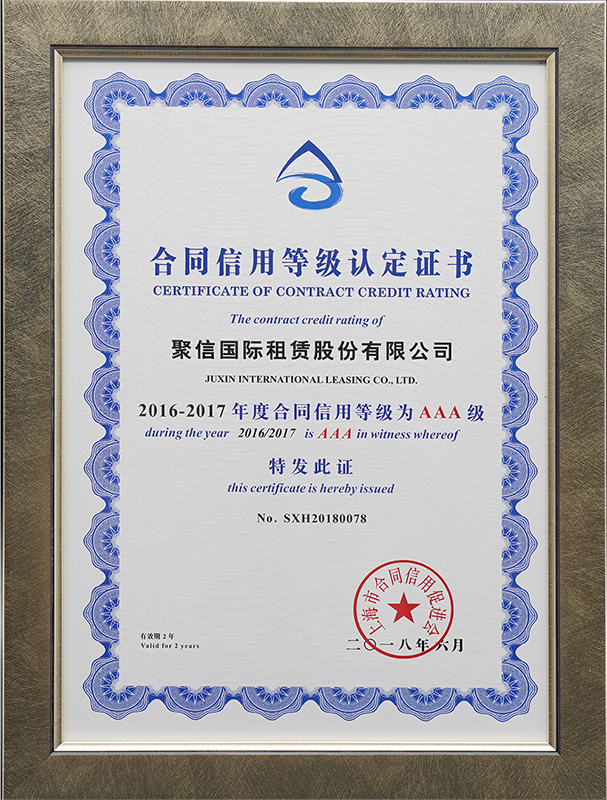 Certificate of AAA Contract Credit Rating awarded to Juxin Leasing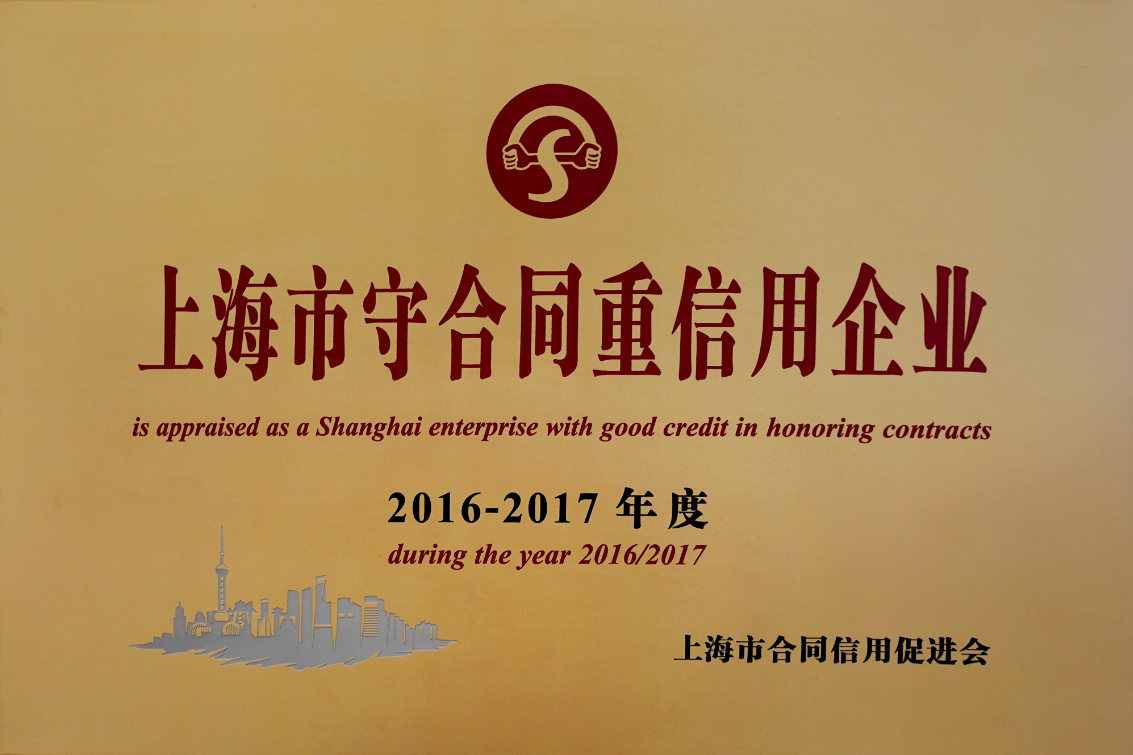 "Shanghai Enterprise with Good Credit in Honoring Contracts" medal awarded to Juxin Leasing
The "Good Credit in Honoring Contracts" award is an important part of Shanghai social integrity system. According to the objective records of contract performance of enterprises, strict examination and approval shall be carried out to identify and publicize enterprises whose credit levels of contract performances have reached the prescribed standards. Juxin Leasing adheres to the laws during its development, continuously improves its management system, strengthens corporate contract management, builds corporate credit culture, promotes the spirit of good faith, and creates high-quality brands. The Company's contract credit rating has been rated as the highest AAA level for many years, which fully demonstrates that its efficient management and standardized operation have been recognized by relevant departments and can provide customers with satisfactory services in an efficient, high-quality, and safe manner. The company promotes Shanghai social integrity system through practical actions, contributing to the creation of a good market environment.