A grand ceremony, to show our most gorgeous brilliance.
A family feast, to convey our most sincere feelings.
A reunion, to seek our new development in 2019.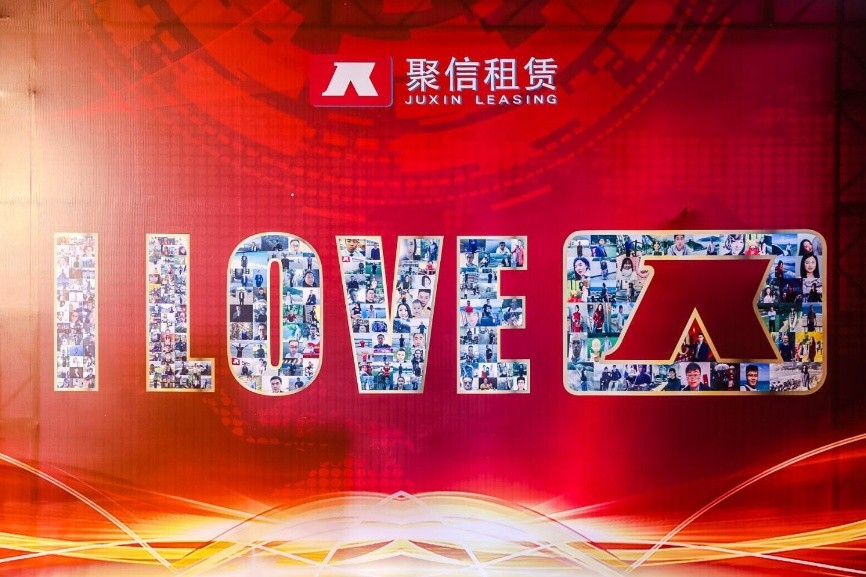 2019 Lunar New Year Annual Meeting of Juxin Leasing
On the afternoon of February 22, 2019, Juxin Leasing's 2019 Lunar New Year Annual Meeting was held grandly in Shanghai. Full of joy, all the staff of Juxin Leasing gathered together and made concerted efforts to seek development.
Review • Prospect
At the annual meeting, the President of Juxin Leasing delivered an important speech with the theme of "remain true to original aspiration and create greater glory", comprehensively summarized the work achievements of 2018, announced the work plan of 2019, and gave instructions on the coming year's work with the development view.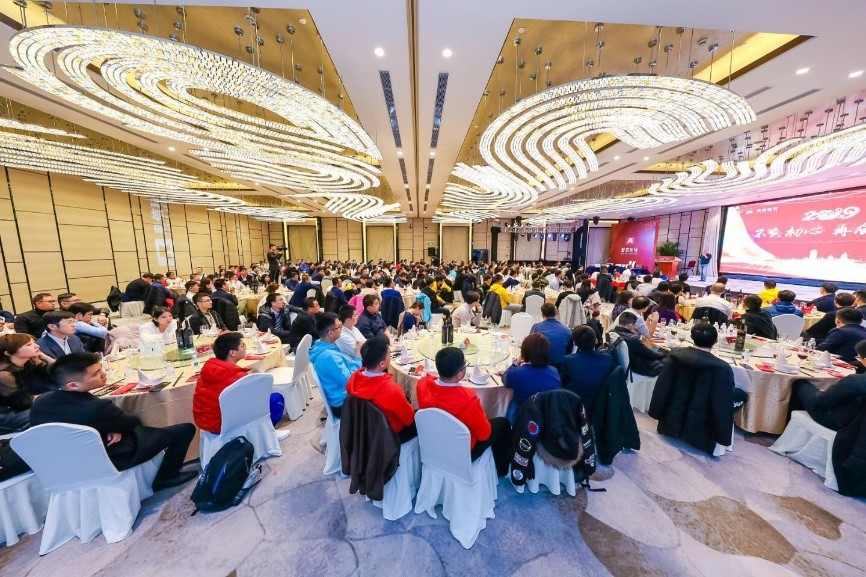 The Scene of the Annual Meeting
Looking back 2018, there were so many touching stories; looking forward to 2019, there will be more expectations and dreams. In the New Year, the President places great hopes on the development of the company and the staff.
Honors • Awards
The harvest comes from unremitting efforts, and the achievement comes from sweat. During the dinner of the annual meeting, the company commended the teams and individuals with excellent performance in 2018, and presented awards. The company recognized and respected the work of its employees, and motivates them to make persistent efforts and achieve outstanding achievements.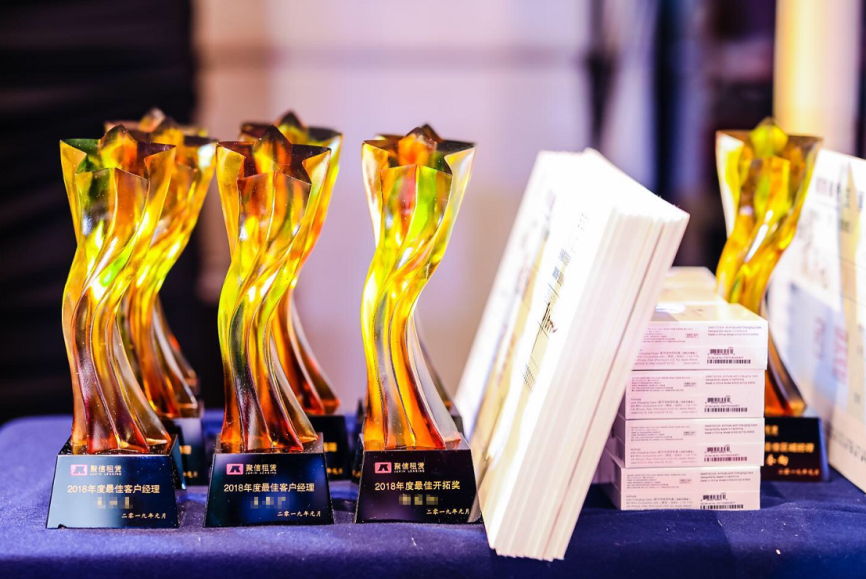 Trophies
Singing • Dancing
With the beat of youth, come with passion. That evening, the versatile staff of each department took turns to give well-prepared wonderful performances, and the atmosphere was warm and harmonious. Let's review the splendid moments of the party with the camera!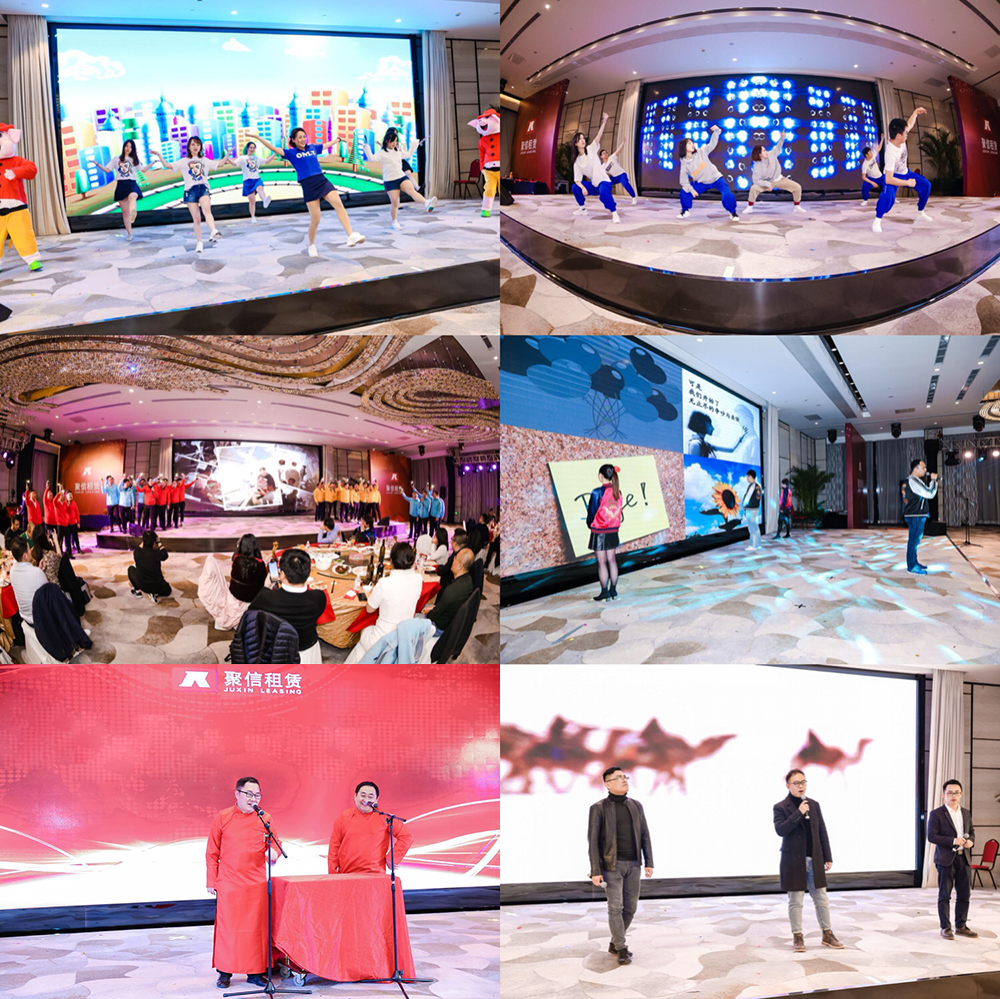 Wonderful Performance
The year 2019 is a new journey and a new starting point for us, and holds even more promise. Juxin Leasing will continue to explore and innovate. Let us work together, and continue to pursue progress and growth!