With the improvement of network technology and hashrate, we usher into a new development period of artificial intelligence (AI). The value of AI technology is ultimately reflected in its applications in different areas. Marketing has always been at the forefront of change and intelligent marketing has become a major concern and issue in the marketing circle. Recently, Juxin Leasing was awarded "Acknowledgement Cup" from the AI and Marketing Research Center, Antai College of Economics and Management, Shanghai Jiao Tong University.
The AI and Marketing Research Center, Antai College of Economics and Management, Shanghai Jiao Tong University (hereinafter referred to as "Research Center") was established in May 2019. Led by Mr. Lv Wei, a famous Chineseprofessor of strategics and marketing, the team carries out relevant research activities. It is the first academic and practical research institution founded by a Chinese university, with a focus on integrating AI and marketing. AI is a strategic technology that leads a new round of technological revolution and industrial reform. The experts from the Research Center pay close attention to the marketing dynamics under AI environment and research their theoretical and practical problems. The research team has published several academic papers and undertaken multiple NSFC's projects, provincial and ministerial fund projects and the projects entrusted by enterprises.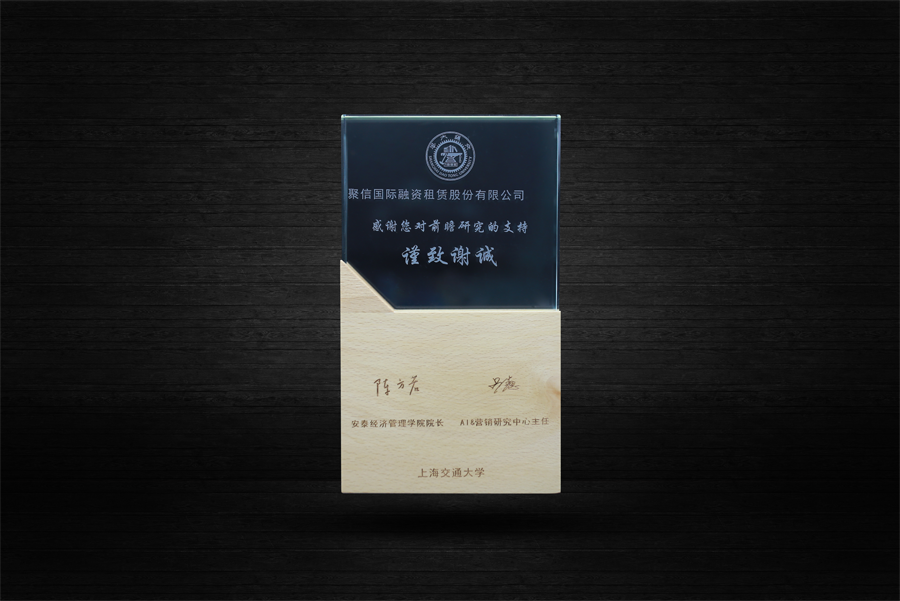 In order to seize new opportunities and address new challenges, Juxin Leasing works with the Research Center to start out from academic research and the applied subject research entrusted by any enterprise or government, by utilizing interdisciplinary advantages of Jiao Tong University and relying on solid research strength of Antai College of Economics and Management.
Currently, the concept of precision marketing has become widely popular. It requires sufficient data, and more importantly, precision matching. The mature application of AI to image and video recognition techniques makes it possible to collect offline marketing data, and statistically supplements global marketing with market condition, population analysis and other data.
By virtue of big data technology, marketers can form profound insights into user demands and control product features in detail. Efficient AI may achieve precision marketing and recommendation. The big data computation based on AI technology can rapidly and deeply figure out user intention, to match the flow and plan best and eliminate the numerous and jumbled diction and other flow matches. When product launch is conducted, AI technology can quickly complete the launch test and find out the best media mix, largely improving the efficiency of media decision-making.
On the one hand, Juxin Leasing expects to work with the AI and Marketing Research Center, Antai College of Economics and Management, Shanghai Jiao Tong University, to control the disciplinary development direction tightly, expand research areas and address the frontier issues on integration of AI and marketing. On the other hand, it goes deep into urgent problems in practice and develops some policies, suggestions and research reports valuable to the government and enterprises, in accordance with national industry and enterprise development requirements.