The novel coronavirus-infected pneumonia (hereinafter referred to as COVID-19) epidemic has been a great concern among people from all walks of life since early 2020, and the fight against COVID-19 outbreak is now at a critical moment. With "serving livelihood system and facilitating real economy" as the mission and "becoming an excellent and reliable financial lease service provider in the livelihood sector" as business vision, Juxin Leasing has been dedicated to education, healthcare, public utilities, among other industries. During this extraordinary period, Juxin Leasing specially devised some financial service measures with an aim to jointly break through current difficulties with clients.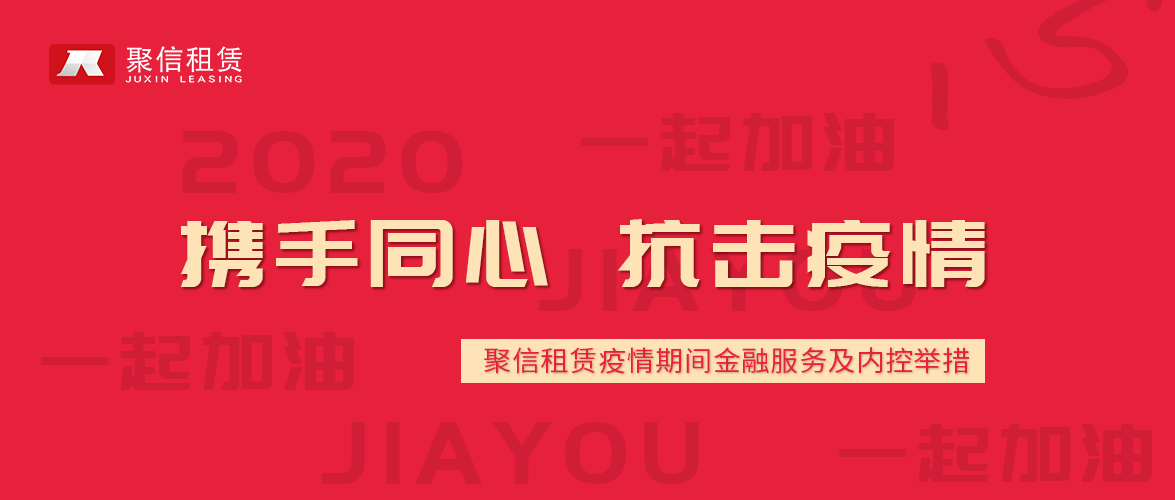 一. Financial service measures
Clients of Juxin Leasing are mostly engaged in healthcare and education, which are subject to significant impact of the epidemic. Specifically, public hospitals account for some 75% of total assets, 50% of which are listed as designated hospitals for medical treatment of the epidemic and over 80% are listed as fever clinics. These hospitals have actively executed and implemented arrangements for prevention and control of COVID-19 and made energetic efforts in the fight against the epidemic at the frontline, making significant contribution to epidemic prevention.
Recently, five ministries and commissions including the People's Bank of China have jointly issued the Notice on Further Enhancing Financial Support to Fight against COVID-19 and Shanghai Municipal Government also has issued supporting policies during the COVID-19 outbreak. In strict compliance with the requirements and guidance of various policies, Juxin Leasing will provide various supporting measures for clients subject to influence of the epidemic, with an aim to support the role of finance in epidemic prevention and control the real economy:
1.to actively get in contact with tenants to understand their demands and get information about the impact of the epidemic on clients;
2.with regard to clients under significant impact due to the epidemic, allow them to adjust repayment plans by deferred payment, renewal, among others, or exempt these clients from overdue fee. Final arrangements shall be subject to official announcement of the Company or change agreement signed between both parties; Final arrangements shall be subject to official announcement of the Company or change agreement signed between both parties;
3.as for financial leasing business of epidemic-related medical equipment, provide preferential financial services such as deferred collection or reduction of relevant rents and interests;
4.The Company proposed to financial institutions including banks to reduce financing cost facing medical institutions subject to impact of the epidemic and improve convenience and implementation strength of refinancing procedures.
Juxin Leasing has implemented various strategies to provide support for clients subject to impact of the epidemic and reduce the influence of epidemic on relevant clients. In the future, the Company will continue to support medical industry and enhance support for small and micro enterprises and private companies, especially to boost support for grassroots medical institutions.
二. Internal control epidemic prevention measures of the Company
1. It immediately established the epidemic prevention working group to actively purchase relevant disinfection & cleaning supplies and daily articles such as masks and to enhance epidemic prevention publicity work;
2.It summarized and organized information on employee journeys from and to Shanghai, and required employees back to Shanghai after family visit or trip in other cities and foreign countries to implement home quarantine for 14 days;
3.Work resumption arrangement: in response to requirements regarding deferred work resumption and staggered work shifts of the municipal government, it required half of the employees to work from home and implemented staggered work shifts across the Company;
4.Enhanced epidemic prevention measures: employees are free to use disinfectant fluid, sensor alcohol spray, alcohol gel sanitizer and forehead thermometer provided by the company. Each employee is provided with a mask on a daily basis and the company has mailed professional protective masks to employees on sales positions across China;
5.Disinfection of working environment: comprehensive disinfection is carried out in every morning and afternoon.
6.It established the Party member pioneer team to provide volunteer services for the building where the Company is located and provide assistance in the implementation of relevant work including temperature check.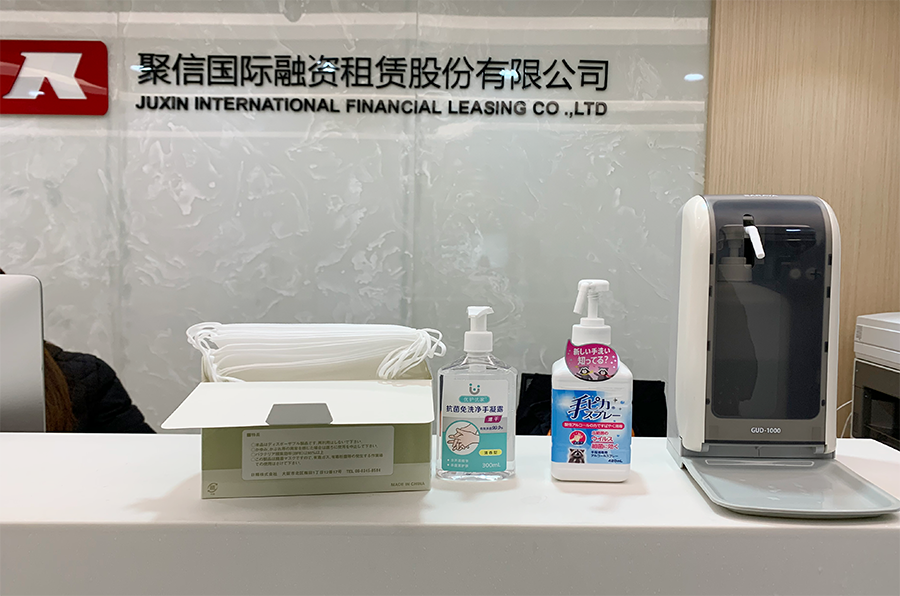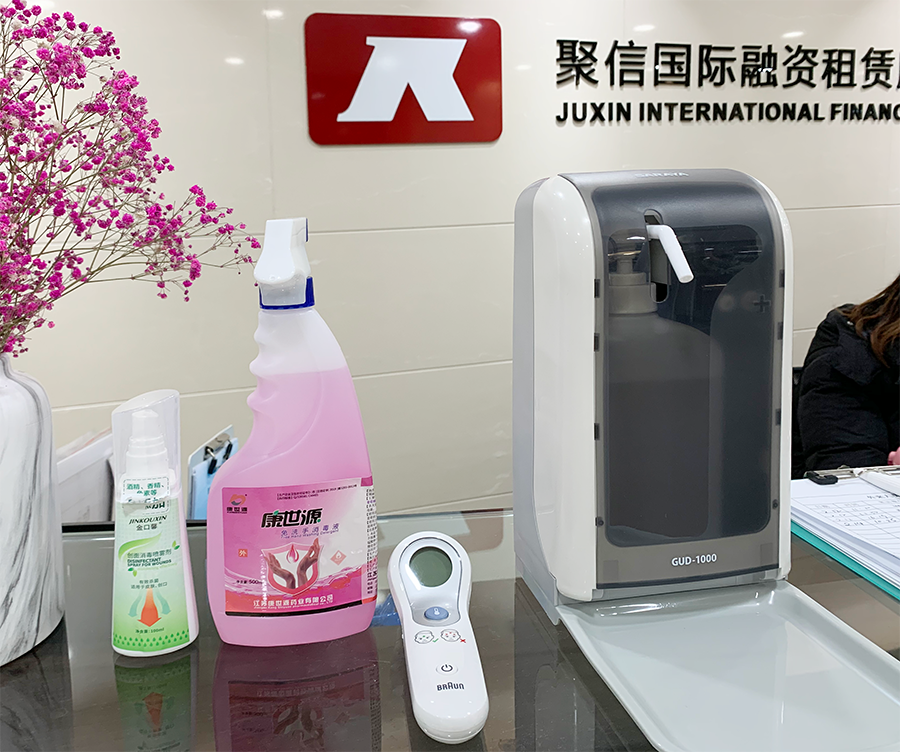 (Epidemic prevention disinfection supplies: sensor alcohol spray, alcohol gel sanitizer, forehead thermometer, mask)